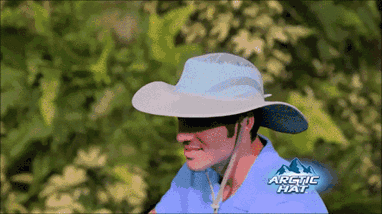 Introducing Arctic Hat
Arctic Hat has a built-in radiant barrier to deflect and block 99% of the sun's harmful UV rays and reflects 80% of the sun's heat. Arctic Hat is made from a durable, breathable and lightweight construction. The same technology is used by professional athletes, the US military, and emergency services. Best of all, Arctic Hat is adjustable, so one size fits most! Perfect for the whole family!

---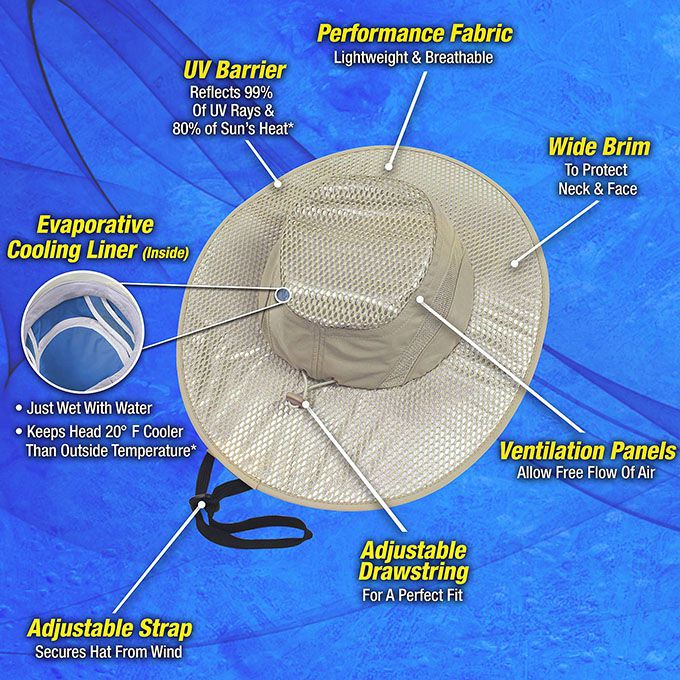 FEATURES & BENEFITS
Keeps You Cool & Comfortable Through the Day!
Evaporative Cooling Inner Liner Works Using Just Water – Keeps Your Head 20° F Cooler.
Wet Liner with Cold Water to Charge & Wring Out Excess.
Provides 99% Protection from the Sun's Harmful UV Rays—Great All Year Round!
Reflects Up to 80% of the Sun's Heat.
Made from Durable, Breathable & Lightweight Performance Fabric.
Unisex – Adjustable – One Size Fits All.
---
Stay Cool, Comfortable, & Protected with Arctic Hat
At The Beach
Camping
In The Pool
---

---
Real User