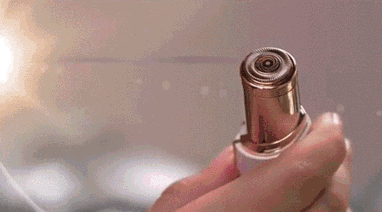 Product Description
animationFinishing Touch Flawless is the discreet and portable hair remover device that erases hair instantly and painlessly without the irritation that comes with plucking, waxing, or depilatories.
As seen on TV Flawless by Finishing Touch is designed to look like a lipstick but contains the finest German engineered technology that microscopically removes hair. The built-in light makes it easy to see and remove every single hair from the upper lip, cheek, chin, eye or anywhere, leaving you with silky, radiant skin.
Hypoallergenic and gentle on all skin types and tones. This pocket-sized hair remover features an 18-Karat gold-plated head that glides over your skin with ease. Dermatologist approved, gentle enough to be used every day.
Get rid of unwanted facial hair quickly, easily, painlessly.
Gentle and safe to the touch. The compact design makes it perfect for a quick touch-up on the go. Uses 1 AA battery (included).
---