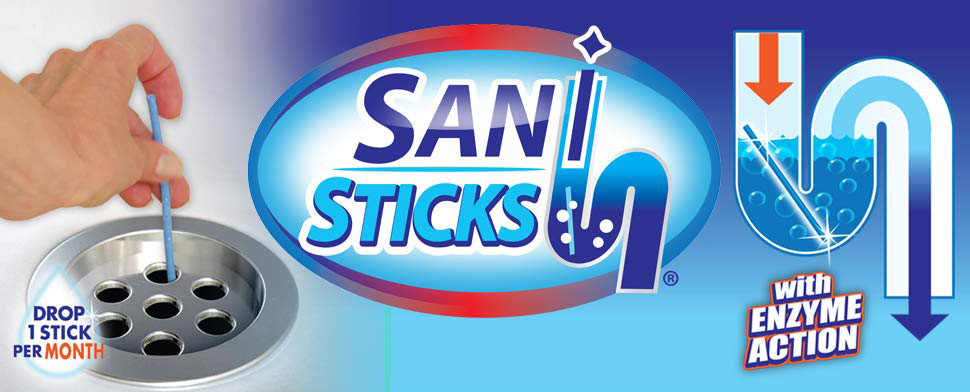 Keep Your Drains Clear & Odor-Free, All Year Long with Sani Sticks!
Sani Sticks are the super-concentrated, drain cleaning and sanitation sticks that prevent clogs and bad odors. Use on any drain in your home, simply drop one in each month. Made of 100% powerful enzymes to keep your kitchen, bathroom and utility drain clear of buildup and odor. Sani Sticks break down and digest organic deposits and grease buildup and are safe for plumbing and septic tanks. No more clogged or smelly drains again with Sani Sticks!
---
How Sani Sticks Work
Breaks Down Clogs & Odors
Sani Sticks rest in the pipe trap & slow-release a concentrated blend of enzymes that stop backups, clogs & odors.

Prevents Build-Up
Sani Sticks instantly turn grease away and stop greasy buildup that clogs drains.