Introducing Turbo Snake, the quick & easy way to clear slow-moving or clogged drains!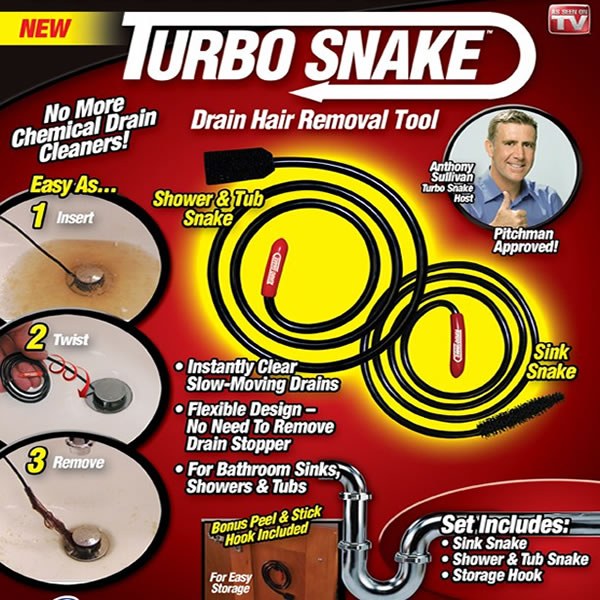 Simply glide Turbo Snake down the drain, twirl, then pull out Turbo Snake's specially designed head grabs & locks onto hair clogs to remove and free the drain instantly! It's that easy! What's best, its flexible design easily maneuvers down the drain to seek out clogs without having to remove the drain stopper. For bathroom sinks, showers & tubs.
The 2 Pack Set Includes:
Large Turbo Snake for Showers and Tubs.
Small Turbo Snake for Sinks.
Peel and Stick Storage Hook.
---