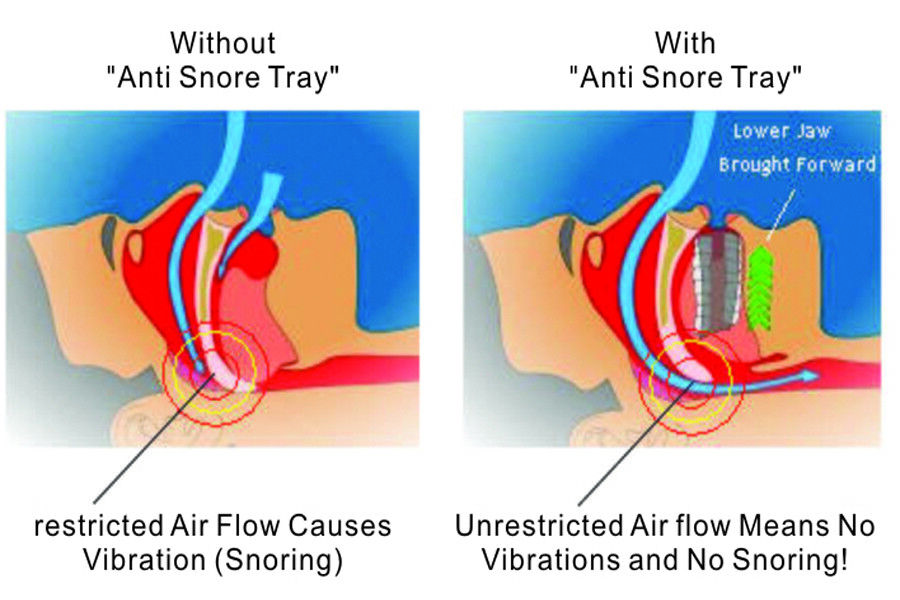 Designed in in-mouth style, user-friendly.
With food-grade silica gel material and exquisite workmanship, it is harmless and has no irritation.
Safe and easy to use.
Help to minimize or cease your snoring, so that it won't disturb others.
Suitable for people of all ages.
How do you use it?
First, mold the mouthpiece with hot water to comfortably fit your mouth.
Detailed step-by-step instructions are included and a handling tab is provided.
After this one-off fitting, you place the device into your mouth before going to sleep and take it out when you wake.
The device can be placed in the protective case provided between uses to allow it to dry and to protect it from dirt and damage.
If for any reason you need to re-mold it simply follow the molding instructions again.